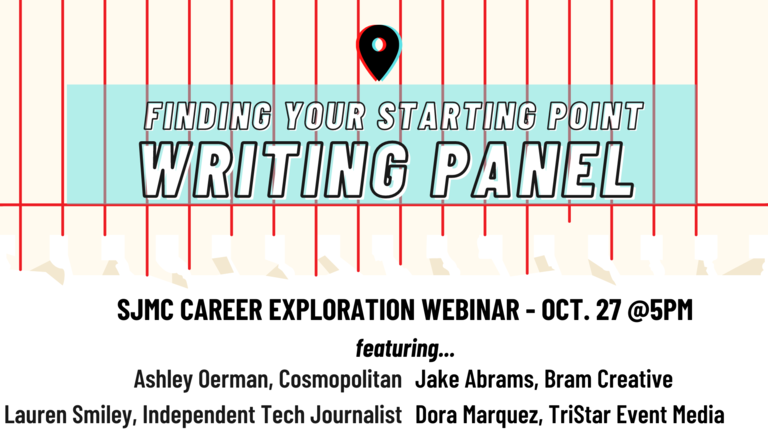 Careers in writing can take you to places like Cosmopolitan, Walt Disney Television, WIRED, The New York Times, The Atlantic, CBS News and so much more. Students were able to interact with alums who did just that.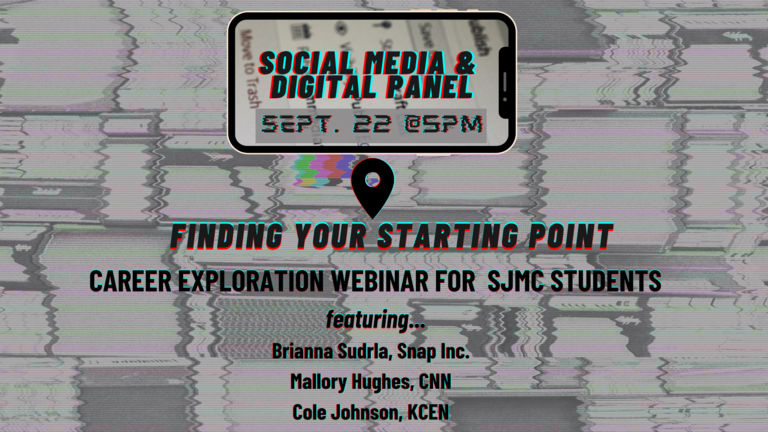 Ever wondered what it's like to work in the social media and digital fields? Three alums now working in the field shared key insights on their careers in social media and the digital world.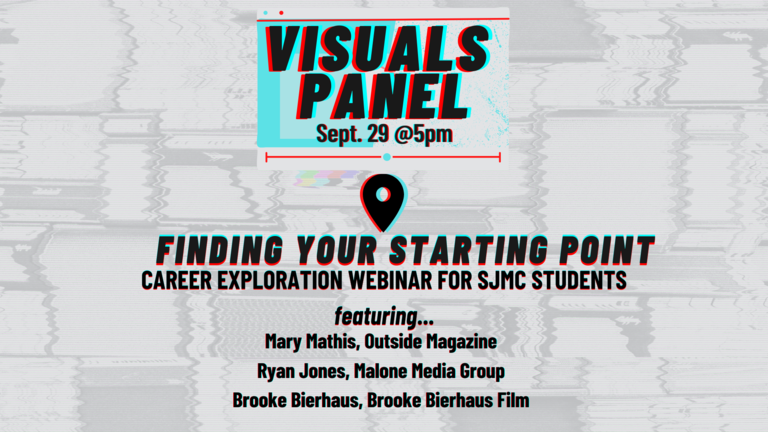 Another webinar in the Finding Your Starting Point series features three SJMC alumni now working in the visuals field who shared key insights on their careers and how they found their way in the world of visuals.
Students heard about careers that started in The Daily Iowan and KRUI newsrooms, that have taken these alumni sports journalists to ESPN, Golf.com, Chicago Sun-Times and much more.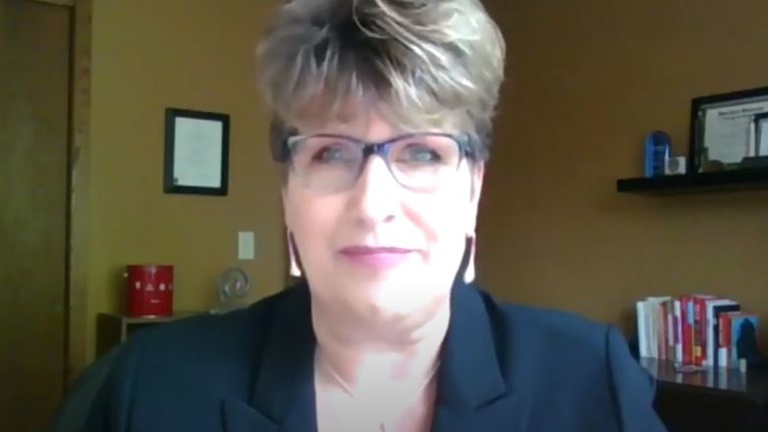 SJMC director David Ryfe and Professional Advisory Board members Zack Kucharski, Mark Mathis, and Lynn Manternach advise graduating seniors on how to "job hunt" during uncertain times.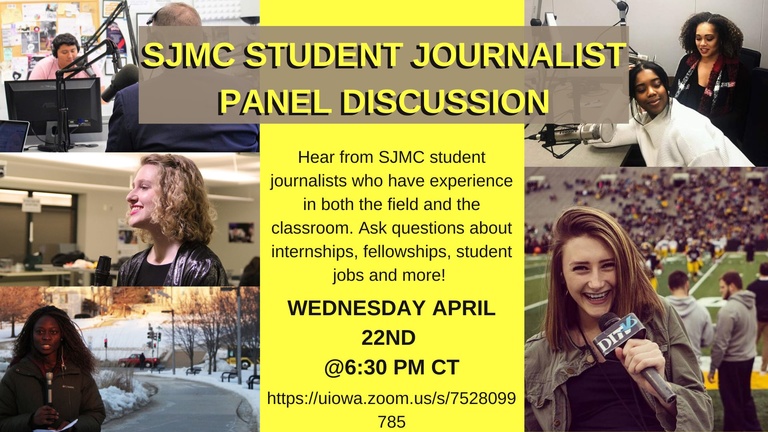 This discussion was led by 2019-2020 University of Iowa student journalists who have experience in both the field and the classroom. Participants were able to ask questions about internships, fellowships, student jobs and anything they were curious about.